Make midweeks profitable with £50 Thursdays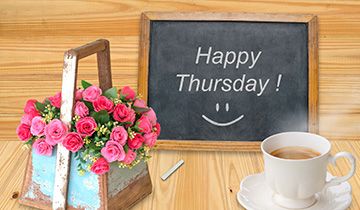 The best things happen in weekends but this doesn't mean that from Monday to Friday there is nothing good happening at Vernons. Thursdays are going to be the highlight of the week for those who have the time and willingness to play casino games on this day. Four lucky members will receive €50 in cash by participating in this promotion that lasts for exactly 24 hours on a weekly basis.
In order to be declared eligible for this promotion, players would have to commit at least €10 and enjoy any of the eligible games. Only those who reside in the United Kingdom can participate in this campaign and this excludes the employees of the online casino and their families. The promotion starts at midnight and concludes 24 hours later, with the bonus cash being awarded to four lucky players but it doesn't count towards the deposit total.
Double-check your personal details
Each member can win a maximum of one bonus and the name of the winners will be randomly selected among all those who are eligible. The winners will be notified by email within seven days after the prize draw takes place and they will have no more than four weeks to claim the bonus. After 28 days, the prize will be forfeited and the next eligible player will collect the amount, so make sure you check your email inbox often and respond promptly to any messages.
It is very important to use a valid email address, so that the customer support representatives can get in touch with you immediately after the draw. Furthermore, those who sign up with one address and then decide to use another one, should add it to their profile, to make sure that the information is always up to date. The bookmaker reserves the right to make changes to this promotion and even terminate it without prior notice, with its decision being final. Vernons will try to make the announcement in time regarding these changes, with the official website being the place where the news will be published.
One promotion at a time
This promotion can't be used in conjunction with other offers, so those who are already trying to meet the wagering requirements for other bonuses will need to clear that amount first. On the other hand, the profits generated as a result of using the €50 can be spent on any slot machine, table games or video poker variants. Players can even transfer funds to the live casino area and compete against real dealers, as long as they comply with the standard rules and refrain from cashing out the funds.
Other Casino