New blackjack and video poker bonus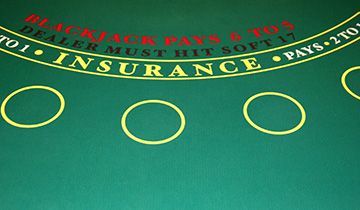 Land-based and online casinos alike present their customers with a broad selection of games, ranging from the ever popular slot machines and video poker games, to roulette and table games. Blackjack ranks high among the preferences of recreational and professional gamblers, due to the low house edge and the role played by skill. The same goes for video poker, where the constant use of perfect strategy can greatly reduce the house edge and grant players even odds.
That's why Bookmaker.eu Blackjack and Video Poker Bonus promise to be the best thing that has happened to those who wager at this online casino. The promotion is only accessible to new members, who are instructed to set up an account and then send an email including the CASINO250 bonus code to the customer service. Those who prefer a more direct solution, will appreciate the fact that a live chat feature has been recently implemented and can be used to convey the message faster.
Don't wait for the distant deadline
The promotion will conclude in the first quarter of 2018, but since this bonus is restricted to new members, there is no point in delaying. Just as the name suggests, the maximum amount that players can hope to collect is $250 and there is no minimum deposit required. It goes without saying that the bonus can only be used on video poker and Bookmaker.eu Blackjack, with players having 90 days to meet the wagering requirements.
After this deadline passes, all the casino bonuses will expire and the resulting profits will also be forfeit. The combined amount of the deposit and bonus needs to be played through 40 times and meaning blackjack, roulette, baccarat, craps and Pai-gow have been excluded. The good news is that there are dozens of Bookmaker.eu Poker variants, loosely based on the Jacks or Better game, so there is no risk for players to get bored anytime soon.
A free bet rather than a cash prize
The bonus is credited as a free bet, so players need to make the most of it, since they will only get to keep the resulting profits. Each member can request a single bonus in the wake of making the first deposit and multiple registrations will not be tolerated. The bonus is supposed to be credited soon after a message is sent to the customer support with the correct code and will be issued in the "Bonus play Tab" section.
Other Casino