Offset loses with the Casino Rebate Program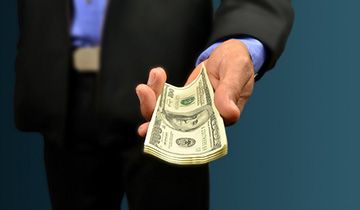 Success is not permanent and failure is not fatal when it comes to online casino games and those who have an account with Sportbet know this all too well. They are also provided with the impetus to persevere even when facing seemingly crushing odds and the bookie is willing to lend a helping hand during downswings. Since nobody is sheltered from bad beats and losses can occur at any time, it is refreshing to know that members are eligible for a 21% rebate on their overall losses.
This applies to all the money lost in the casino section, so whether you like to play mini blackjack, matchplay casino, or compete against live dealers, Sportbet has you covered. Even though no player expects to lose and the goal is to enjoy the best return on investment, it is important to take some precautions. The first one is to contact the customer support and let them know that you intend to participate in this promotion, if things take a turn for the worse.
What you see is what you get
There are no strings attached, therefore this is a win-win situation as you will get to keep all your profits while being reimbursed if you lose. The casino rebate bonus is calculated using a simple algorithm, therefore you don't need to be a rocket scientist to understand the terms and conditions. The cumulative daily casino losses are at the cornerstone of the reimbursement, but the cumulative daily casino wins and accumulated casino winnings from previous periods need to be subtracted first.
In a nutshell, players will only get their net losses reimbursed, so those who round up their bankrolls as a result of taking advantage of promotions or special campaigns won't qualify. The online gambling operator is very careful when it comes to identifying those who are actually losing money and focuses on refunding them. These reimbursements are offered on a 30 days bases, so players can claim a rebate of 21% if they lose money at the end of the month.
Fine tune your reimbursement requests
On the other hand, you can't ask the customer support specialists to reimburse your losses anytime sooner, so a full month needs to pass between one refund and the other. Players are also given some freedom to choose the days, while cutting down on the amount itself, as they are allowed to ask for a 40% rebate bonus on the overall losses suffered each Wednesday. Those who don't wait for 30 days to pass and make this claim on Wednesday, will have to settle for a smaller bonus of only 7%.
Other Casino