Play blackjack with a 10% cash back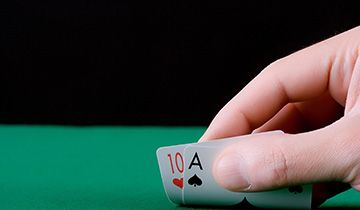 Playing online casino games and Stan James couldn't be easier and slot machines represent the vast majority of the games available. If you are in the market for a different type of entertainment and you find great pleasure in playing all sorts of table games, then you will probably be interested in the Table Games 10% Cashback promotion. The name says it all, as players will recuperate 10% of whatever they lose when playing blackjack or baccarat at, up to a maximum of €100.
Anyone can participate in this promotion and casino players get to choose between competing against the proverbial random number generator or live dealers. The latter are only available for table games, which is very convenient given the fact that the 10% reimbursement applies particularly to these titles. Players are invited to pick up their mobile devices and play table games on Monday, because this is the day of the week when they are eligible for a refund.
Start the week with a 3-digit bonus
This promotion starts at the beginning of the month and it has four distinct stages, with players being advised to double their efforts on Mondays. To take part in this campaign, members need to have a real money account and wager at least €10 exclusively on table games. Keep in mind that casino and poker table games don't qualify for this promotion and you also need to bet on smart phones or tablets.
All those who are eligible for reimbursement will have the money credited to their account 24 hours after the promotional period concludes. The maximum amount that can be refunded will not exceed €100 or currency equivalent, but there is also a minimum bonus amount of £5. It is not possible to participate in another campaign, while claiming the 10% reimbursement on table games and players need to clear existing bonuses before jumping on the bandwagon.
Does this campaign have an expiration date?
The bookmaker will take severe action against those who try to abuse the spirit of this campaign and will no longer offer the refund. Those who open multiple accounts, in an attempt of recuperating more money than they are entitled to, risk having their accounts closed and the money already awarded reclaimed by the online gambling operator. This promotion is set to continue throughout this month and could be extended in March, but there is no guarantee for this to happen, so take advantage while it lasts.
Other Casino