Play for free in the Casino Games Freeroll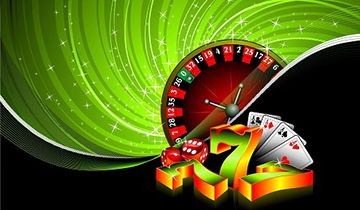 Casino games have the particularity of pitting players against the random number generator or in the best case scenario against dealers. Regardless of how they choose to play, people are always at a disadvantage because the proverbial house edge is in place. Having said this, it is possible to stay afloat on the long run if you can identify those games that carry the lowest house edge and also take advantage of bonuses.
Betclic runs several generous promotions for existing customers, but new members are the ones that benefit from the best terms and conditions. If you are a dedicated fan of online casino games, then you should know that opening an account here will result in the gambling operator offering you tokens for three different tournaments. The total prize pool sits at a staggering €20,000 and these competitions take place on a monthly basis, so it is impossible to miss out on the opportunity.
Same starting hour for all tournaments
Entertainment starts on Monday night and 19 GMT when the €2k Monday Madness begins and players don't even have to pay the buy-in. The lucky winners will collect a slice of the €2000 and the same deal is offered to them four days later, when the €2k Friday Feeling starts. In order to avoid any confusions or two complicate matters for those who enjoy a spring schedule, all the tournaments start at the same hour for all the monthly tournaments.
The exception to the rule is the €5k Mighty Monthly which is scheduled for the first Wednesday of the month, but the good news is that it also starts at 19 GMT. Just as the name suggests, the price for this tournament is a massive €5000 in tournament tokens and also cash prizes. Those who are interested in participating in any of these tournaments, should know that there are some prerequisites to meet, before they get the chance to play for free.
Players need to wager €100 on any casino games to receive a free token that will grant them access to the Monday and Friday events. They have the chance to do it every week from Wednesday to Tuesday, with the token being credited on Wednesday. If you have higher expectations and you dream about winning the first prize in the monthly competition, then you will have to wager a minimum of €500 on casino games. The token will be awarded 24 hours prior to the tournament start, so those who are eligible for it will receive it in time to participate.
Other Casino