Recover your losses with the Vegas Cashback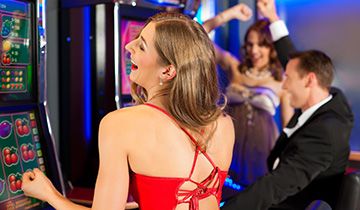 Those who have an account with Winner and are ready to experience the thrills of online casino, will find the Vegas section much to their liking and the latest promotion irresistible.
What this online casino tries to achieve, is to create a feeling of security among its players, so that they will always have a safety net in place. In addition to the bonuses and occasional freebies, they also present them with the opportunity of recuperating a significant percentage of their losses.
New customers will enjoy preferential terms for the first week after joining the network as they will be eligible for a 25% cashback that applies exclusively to the slot machines in this section.
You've got a safety net in place
Players need to opt in and once they do it, they will play with insurance, as they will receive back up to 25% of whatever they lose. Highrollers should be aware that the online casino has capped the maximum amounts to €100 or currency equivalent, so they need to bet accordingly. The first week is the best one, but those who persevere and spend more time here, will still recuperate 10% of their losses each week.
This is obviously the worst-case scenario and nobody hopes to actually cash in on this generous promotion, but it is refreshing to know that you are given a second chance. It is not possible to collect a cashback of less than €5, so players are invited to take slightly bigger chances if they want to capitalize on this promotion. The net losses are calculated on a weekly basis and they apply to all the real money actions performed between Mondays and Sundays.
How is the cashback paid?
The cashback will be paid to eligible users on Sunday, so they can start the new week with a consolidated bankroll regardless of what happened in the previous seven days. All games qualify for this promotion but they don't have the same percentage contribution and this is something that aspiring customers need to be aware of. Slot machines, scratch cards and keno as well as virtual dogs and horses have the best return on investment as they count for 100%. If you prefer quick bet cards, you should know that they have a stake percentage contribution of 50%, while blackjack, roulette, video poker, casino poker are half as effective.
Other Casino