Start the week with the Cashback Monday promo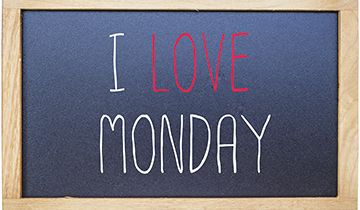 The best things happen during the weekend and those who have an account with online casinos tend to be more active during this time of the week. The fact that they don't go to work and can enjoy their favorite games from the comfort of their home or anywhere mobile devices have access to Internet explains the high activity on Sunday and Sunday. Not surprisingly, action subsides on Monday and this is something that Dhoze tries to address with its immensely popular cashback Monday promotion.
The name of this Dhoze campaign is self-explanatory, because those who play casino games on the first day of the week will be eligible for a generous reimbursement. Only the losses suffered at roulette and blackjack tables will be subject to a refund which represents 20% of the net amount. The promotion starts at the first hour in the morning and concludes at midnight, so players have exactly 24 hours to take advantage.
It pays off to have a backup plan
Obviously, nobody actually hopes to cash in on this lucrative deal, because that would imply that he or she lost money in the first place. The goal is always to make as much profit as possible, but it is refreshing to know that you have a safety net in place. Blackjack and roulette games are the only ones that qualify for this campaign, but on the flipside, players can enjoy these titles in the live casino section too. The losses are calculated for the two games in conjunction instead of several games so all losses count.
Those who are lucky enough as to lose money on Monday, will need to patiently wait until Tuesday when the money will be released at 5 PM GMT. The minimum cashback eligible for reimbursement is a puny €10, so those who lose at least €50 on the first day of the week will qualify for the refund. On the other hand, you can't hope to receive more than €50 back, so those who play by the numbers will probably find it worth knowing that wagering more than €250 will exceed the coverage of this promotion.
Other Casino