3 different options for this casino bonus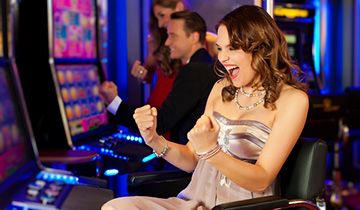 There are plenty of things to do and many games to bet on in the sports section of Betfair, but sooner or later players will seek different thrills. The casino provides them with the opportunity of putting their luck and skill to the test, in an environment that recreates the glamorous brick-and-mortar venues. Nothing is more inviting than the first deposit bonus and here players get to choose between three such offers.
Regular players will probably find the standard opening bonus the most attractive one, because they will have the Betfair deposit matched by 100% up to €100. Then again, slots machines enthusiasts will prefer the Betfair Slots Only Opening Bonus which will trigger a maximum amount of €300, while demanding a deposit of just €100. Having the amount matched by 300% is definitely a tempting proposition and if you plan on focusing exclusively on slot, there is no point in neglecting this offer. Don't forget the 20 Free Spins!
Enjoy the VIP treatment
Last but definitely not least, those who have highroller expectations and plan on competing for real money from the very beginning need to look no further than the VIP Opening Bonus. The first deposit will only be matched by 50% but the sheer amount can go all the way up to €500 so they will have to commit at least €1000. Regardless of choice, players will have to redeem one of the three bonus codes and then start meeting the wagering requirements necessary for clearing the bonus.
If you prefer the Standard Opening Bonus then you should use the BONUS100, while the Slots Only Opening Bonus is being the by entering SLOTS200. Highrollers will use the VIP500 promotional code when applying for their corresponding bonus and those who prefer not to receive any bonus need to make their option clear from the very beginning. It is essential to make use of the correct bonus code at the same moment when making the first deposit or transfer, because only this one is eligible.
Get your feet back on the ground
Those who prefer the standard package or the bonus reserved to slots, will need to invest at least €10 to qualify for this promotion. Just as the name suggests, high rollers will need to commit more resources and in order to cash in on any VIP Opening Bonus they will be asked to transfer or deposit an amount of €200. It is not possible to apply for two or all three bonuses.
Other Casino