Win every day with the Daily Bonus Calendar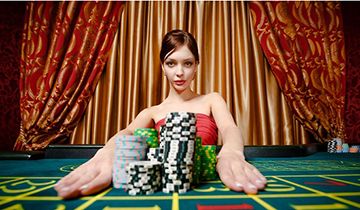 2015 began on a high note at Ladbrokes casino, with new games being introduced and generous promotions announced by the online gambling operator. Some of the best titles can be found in the Vegas section, where slot game enthusiasts and video poker specialists will get their fix. In order to provide prospective customers with an incentive to open a real money account, the online casino has announced that bonuses will be awarded throughout January.
Depending on preference and their game of choice, players can focus on one campaign or the other, so having a comprehensive calendar will come in handy. This is exactly the proposition that Ladbrokes is making these days, with members being invited to check out the daily bonus calendar. By doing so, they will stay up to date with the hottest promotions and will never miss out on lucrative opportunities.
Viva Las Vegas
It all begins with the buy-in bonus, which allows players to explore the magic of the Ladbrokes Vegas section and have their deposit matched by 50% up to a maximum of €50. Among the games that are eligible for this campaign are roulette versions, different blackjack games and of course video poker. The promotion started on January 2, so those who haven't credited their online account yet should definitely use the promotional code when making the first deposit this month.
The games can be played on mobile devices and those who use smart phones or tablets to spin the reels of slot machines and roulette or deal cards, will also meet the wagering requirements. Furthermore, players can get more for their money on mobile devices, with the Monty Python's Spamalot making them eligible for a 50% bonus back. Players can recuperate a significant amount of the money lost by simply playing this game and the promotion can be used in conjunction with the aforementioned offer.
The future looks bright
This is only the beginning and even more rewards are expected to hit Ladbrokes this month, with all of them to be announced on the daily bonus calendar page. Many of these promotions have a limited availability and will expire a couple of days after being introduced, so those who check the website often will cash in on these opportunities. Selected slot machines will be announced in the upcoming days and those who focus exclusively on these games will have profits boosted and losses reimbursed.
Other Casino