Games fan? Play with the €50 bonus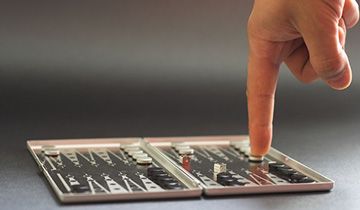 Being new to any line of work is not exactly the best case scenario and that's why so many gamblers hesitate to tackle games they are not familiar with. The usually need a strong incentive from the online gambling operator and SeanieMac knows how to convince players to broaden their horizon. The game section is comprehensive and new titles are being introduced on a monthly basis, so there is plenty of entertainment awaiting customers here.
Adding a €50 bonus on top of everything will surely sweeten the deal and those who are interested in collecting this money should only use the SM welcome bonus code when making the deposit. They will need to invest just as much money and then spend the bonus and the deposit on slot games, with the eligible titles being clearly displayed on the official website. Some are added and others removed, so in order to stay up to date with all these changes, don't forget to browse this section often.
Special conditions apply to bonus cash
Meeting the wagering requirements shouldn't be too difficult for those who take online gambling seriously, because the combined amount is supposed to be played through 35 times. Depending on how much money they deposit and the corresponding bonus, the limits can be lower or higher, while the maximum wagering requirements apply to €1750. The minimum eligible deposit consists of €20, so virtually anyone should be able to afford such an investment and collect the bonus.
The money collected as a result of triggering free rounds is considered to be bonus cash and is subject to wagering requirements. Cashing the bonus before doing so will only result in their winnings and the bonus itself being voided, which would defeat the purpose. A deadline of seven days is not exactly intimidating for those who want to push the process into overdrive and collect the bonus as soon as possible. Even those who take it one step at a time should have an easy time meeting the deadline.
Don't bet more than $5 at a time
Real money will be always used before and only after that bonus money will come in play, which is an important mention for those who don't know how the system works. That's why it is possible for players to lose the bonus amount and still have pending wagering requirements, which they will need to meet before cashing out the deposit. Even though some people would be tempted to bet huge amounts in an attempt of cashing out the bonus faster, they should know that some limits are enforced.
For example, customers can't wager more than €5 per spin, which might seem a bit prohibitive but makes perfect sense for this campaign. Keep in mind that the promotion is aimed at recreational players not highrollers and those who use complex systems or have access to a sizable bankroll. In order to prevent abuses of any sorts, the online casino can also request additional documentation, to help them identify the users and keep things fair.
Other Games