Test the waters with a Games £ 10 Cashback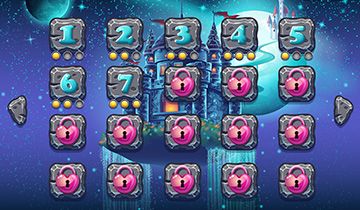 Prospective customers are reluctant to open a new account with a casino they are not familiar with, especially when they need to make a real money deposit. Totesport present them with an incentive to stick around, by offering a £10 Cashback on all games, for a limited period of time. There is no better way of testing the waters and getting your way around than by using free cash to play any of the games available in this section, virtually risk-free.
The proposition made by the online casino is straightforward, with players being encouraged to wager whatever they feel comfortable on any games they like. Assuming they win, they get to keep all the money they make with no questions asked and no wagering requirements to meet. On the other hand, if they happen to lose the initial bets, they will have the amount refunded by Totesport 100% up to a maximum of €10 or currency equivalent. In a nutshell, this is a win-win situation as you simply can't lose anything.
New titles are suitable to clear the bonus
The collection of games has been expanded, so in addition to the ever popular blackjack or roulette titles, new clients can also play Monopoly or Rainbow Riches. Instant games also qualify for this offer and players can freely transfer funds from the sports betting section to this area and still be eligible for the reimbursement of losses. Existing casino members can still participate in this campaign, because the aim is to help them get familiar with the game section.
Even though there are many similarities between these two genres, it is the differences that matter more and players can swiftly make the transition from one area to the other and cash in on the bonus. This promo started in 2014 and it is set to expire on March 30, 2015, so players have an entire month left to jump on the bandwagon. New and existing Totesport customers who haven't experienced the thrills of the games yet, will qualify if they make at least five spins on any combination of games.
How are refunds calculated?
Only the net losses are calculated, so players need to subtract whatever profits they make as a result of spinning the initial investment. The bonus will be then applied to the losses incurred and the cashback will be paid to eligible customers in the form of a non-withdrawable bonus in less than 48 hours. It needs to be wagered at least once before cashing out and players have exactly 7 days to use it before expiring
Other Games