€175 to wager in the standard or live casino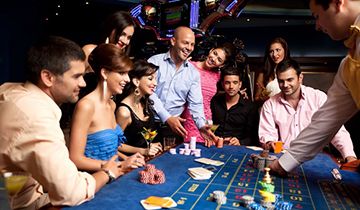 The name can be a bit deceiving, because when people hear about McBookie for the first time, they think solely about the bookmaker. While the sports book section is very lucrative and has a solid customer base, the casino area is also a great place to spend your time and wager. In order to increase the number of clients and draw awareness about the latest releases, the online gambling operator is offering the Welcome Bonus of £175.
This is made available to all those new players who open an account and every action they perform, will bring them a step closer to the new player welcome bonus. There are no restrictions at all regarding the devices that can be used to play casino games, with desktop computers, laptops, mobile and tablets being all eligible. One doesn't need to be a new customer, because those who already have an account but have spent their time exclusively betting on sports, qualify for the casino welcome bonus.
Know your wagering requirements
All deposits of at least €25 qualify and players get to choose between the standard casino section and the one where they compete against live dealers. The size of the welcome bonus is indissolubly linked to the amount that players wager, with €25 being awarded to those who spin €500. As players get familiar with the games and consolidate their bankrolls, they can further raise the stakes and wagering another €1500, will trigger a bonus of €50.
The ultimate paycheck of €100 is awarded to those who don't hesitate to invest an amount of €3000 or above, which represents the final step in the latter. Simple math will reveal the fact that by wagering a combined amount of €5000, you will receive the grand total bonus for free. The wagering requirements are crystal clear, but it is just as important to realize that they are subject to a deadline of 30 days.
Flexible and speedy withdrawals
Whether players choose to spin the reels of live roulette, play blackjack or baccarat against live dealers or confront the random number generator, one month is what they have to meet the requirements. The bonus will be paid as they complete each stage of the rollover and under normal circumstances it will reach their real money account in less than two business days. The bonus can be used immediately and it is not restricted to any game or genre, but can't be transferred out of the casino section.
Other Live Casino