€30 live casino free bet from Ball2Win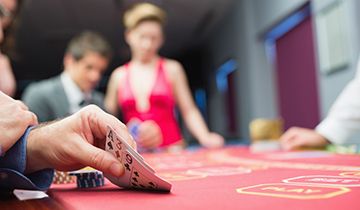 €30 is not a lot of money by any standards at least when it comes to online gambling but the possibility of receiving this amount for free is no reason to frown upon. ball2win is not bragging about making you rich overnight, but will provide new players with the impetus to experience the thrills of online gambling in their live casino section. They will need to make a small commitment by depositing €50 or more of their own money and for this sign of trust, they will receive €30 in the form of a live casino free bet.
There is another thing that new members need to do in order to receive this amount, but this is extremely easy to perform as they only have to send an email to the customer support. Their specialists are working around the clock, so they will immediately notice the email and act accordingly, by releasing the €30 right away. Players have a bundle of live casino bets at their disposal and plenty of time to meet the wagering requirements of six times the bonus and deposit.
A 90-day deadline to meet
Minimum odds of 1.80 are at stake and it is imperative for players to keep track of what they are betting, assuming they wager on lower odds as well. Each player is eligible for a single bonus and the bookmaker will go to great lengths to prove that members use their real identity and refrain from opening several accounts. The terms and conditions are the same as with standard welcome bonuses, but they can be amended at any time by the operator, without the players being notified.
Three months should be more than enough for players to meet these wagering requirements and they have plenty of reasons not to cross this limit. 90 days after the free bet has been issued, the online casino will reclaim all the bonuses that were active yet unredeemed and there is no way of getting the money back. On the other hand, those who have played over the span but failed to meet the wagering requirements will have the chance to do it prior to cashing out the funds.
The promotion has started on November 8, 2014 and it is here to stay, with the new customers coming not only from outside the online gambling operator, but also other sections. As long as you don't have any pending bonuses in the sports book or poker area, you can easily check out the casino section and apply for this dedicated bonus. The free bet can be awarded to those who have claimed and redeemed sports and poker bonuses, with the only requirement being to have no active promotions.
Other Live Casino