Live casino €10 risk free bonus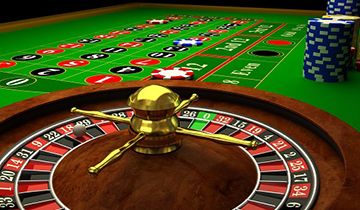 Back in the day, when online casinos were in their infant stage, free bets were abundant and virtually all operators offered freebies. Things changed a lot and mostly for the worse, because nowadays new members are expected to make a qualifying deposit to have it matched by a certain percentage. Betclic brings back some pleasant memories by offering a live casino €10 risk-free bonus, to be used by new members on any of the qualifying games.
There are hundreds of titles in the Betclic online inventory, with most of them being slot machines but just as many table games, video poker, roulette and baccarat versions. The risk-free bonus is available to anyone who plays live over the weekend and it consists of €10 being awarded to the account of eligible players. This is a risk-free proposition that the online gambling operator makes to members who reside in the United Kingdom, Republic of Ireland or Gibraltar.
Notify your participation in the promotion
While everyone is eligible for the €10, all those interested are supposed to opt in for this promotion as the amount is not credited automatically. Only after expressing their intention to participate, their losses will be registered, so it is imperative not to forget about this key step. As stated above, the promotion is only available during the weekend and players need to focus their attention on live blackjack and live roulette.
Wagering on any other games in the traditional casino section or playing against live dealers and baccarat tables for example, will not count towards this campaign. All those who are eligible for the bonus will receive it immediately after the weekend is over, so they should better expect there reimbursement on Monday. The online casino will calculate the overall net losses, which consist of the total stakes minus the total winnings and the amount is capped as €10.
Participating players need to abide by all the terms of this promotion but also accept the standard terms and conditions that apply to all casino games. Those who try to abuse this campaign and cash in on multiple bonuses will be excluded from this promotion and future ones.
Other Live Casino