Play at a live casino with $25 Free Play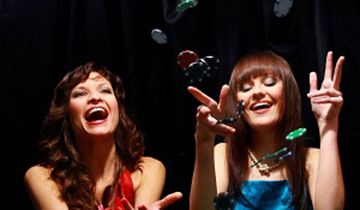 One of the few shortcomings of online casinos is that some of their members don't fully trust the random number generator. The idea of playing against a software rather than real opponents has a deterring effect on many players, who still prefer brick-and-mortar establishments. Betonline has brilliantly solved the problem by running a live dealer casino, where players can experience the same thrills as in a traditional venue.
On top of that, they are running the Live Dealer Casino $25 Free Play promotion, which has the first bets reimbursed up to the aforesaid value. Those who end up winning at their first attempt, can consider themselves lucky and continue their online adventure, hoping for similar results. On the other hand, those who are less fortunate and start on the wrong foot, by losing their first investment should get in touch with the customer support.
Go live and claim your reward
Once they use "$25 Live Dealer casino bet" as subject line for the email, they should patiently wait for an answer and the corresponding amount to be transferred. The entire process takes less than 24 hours, so the very next day they will have the money fully reimbursed. If you take higher chances and bet a significantly higher amount, you should know that the refund will still be capped at $25.
Even though the initial bet needs to be wagered in the casino section, the free bet has an entirely different destination. Players should head on to the sports book and race book section and choose a team or horse to bet on, to redeem the free bet. The very nature of these wagers make it essential to find the best odds, as only the profits made as a result of using them will be kept by the member.
24 hours is all it takes
Those who win their first live dealer casino bet will not be eligible for the reimbursement when they spin the reels for the second time. Regardless of the amount they wager, if the free bet stands at $25, they will have to roll over the amount through six times, more precisely to spin $150. After the wagering requirements have been met, the money will be converted into cashable funds and there are five distinct methods to withdraw the money.
While the Betonline bonus will be awarded in less than 24 hours after writing an email to the customer support, the free bet itself is also subject to a deadline. Three months should be more than enough for members to use the free bet, but those who miss this deadline should know that any bonuses that are unredeemed will get canceled in three months after being
Other Live Casino