Bet anywhere and claim a Mobile Bonus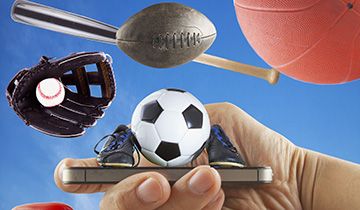 Online betting is so popular mostly due to the fact that players can now place their wagers, without having to travel to a local bookmaker. Even if you make up your mind a couple of minutes before kickoff or even during the match, they will be nothing preventing you from betting. Titanbet is ready to take things to the next level and its plan is to broaden the customer base using mobile devices to wager online.
There is no better incentive than cold cash and this is exactly what players will be collecting if they place 10 these things bets on mobile devices. By doing so, they will collect a loyalty bonus that can go as high up as €10 and all the markets and events qualify for this promotion. The 10 wagers need to be placed using smartphones for tablets at odds of at least 1.80 with the state of each wager to exceed €10.
Which are the betting limits?
It is possible to wagering currency equivalent and still qualify for the free bet, so there are no unnecessary obstacles erected to block your way. Regardless of how much money they wager, players will still receive no more than €10 in the form of a free bet, but this represents 10% of the total stake. Basically, if you are to collect the top bonus, you will have to commit €100 divided into smaller bet of €10 each.
This is the kind of approach that should appeal to both beginners and savvy punters, as virtually anyone can afford to wager that much. There are some time restrictions that apply to the free bet, as players have a single week to use it after the money is credited. In terms of odds, players should not exceed 8.0 but there are no minimal requirements and the only demand is to use once again a mobile device for betting.
7 bonuses in a single package
Titan Bet goes to great lengths to build a dedicated group of customers and loyalty bonuses are numerous, with new ones being introduced all the time. Nevertheless, players should limit themselves to a maximum of seven mobile loyalty bonuses every single month. Immediately after a new month starts, they can apply for new bonuses and the cycle starts all over again. For this particular promotion, only the real money bets qualify, with wagers made using bonus funds or free spins being excluded.
Other Mobile