Collect a generous Mobile Casino bonus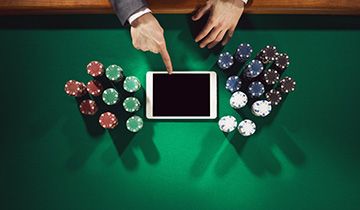 Online casinos have no choice but to stay up-to-date with technology, as they can't afford to deprive their players from the most popular ways to gamble. Back in the day, downloadable content was the rule and only a handful of operators allowed members to play in browser, but even that is a thing of the past. Most of those who play casino games over the Internet do so by using mobile devices and smartphones are the most popular tools.
Bovada have always tried to stay ahead of the curve and one of their preoccupations revolves around the idea of creating the perfect setting for those who play on their phones and tablets. All the games are now compatible with these gadgets and the online casino made another step into this direction, by running special promotions dedicated to mobile users. Those who sign up and play here for the first time will be eligible for a $10 casino chip bonus when they start playing on real money.
How long does the campaign last?
On one hand, they get to enjoy the impressive Bovada Mobile Casino experience, on the other they will have $10 credited to their accounts to do whatever they like. The rules couldn't be easier, because players only need to grab their smart phone and open the mobile casino page where they should wager at least $250. This amount needs to be play through within one week and it is important to mention that the wagering procedures should start on Monday and conclude on Sunday.
The user-friendly interface and the manner in which the games have been tweaked to run smoothly on these devices simplifies matters for absolute beginners. Players need to sign in to their account, which is the same with the one used for the traditional casino section, so there are no unnecessary obstacles to overcome. Furthermore, those who apply for this bonus are not limited to one genre or the other and can play any of the games available.
The mobile casino bonus campaign started on September 29 and almost 3 months later it is still going strong and the number of fans is on the rise. There is no deadline for this promotion, but Bovada reserves the right to amend or withdraw the campaign, so if you find the terms and conditions reasonable, don't take any chances and claim the $10 casino chip right now.
Other Mobile