Get 10% extra for mobile deposits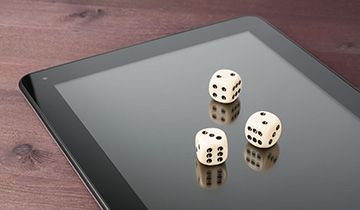 The advantage of playing in online casinos is that all the games are available at your fingertips and this is particularly true if you have an account with Titan Bet. These guys diligently work towards making sure that all their games are compatible with mobile devices and much to their credit they came a long way. Most of the games can now be played on tablets and smart phones, with a dedicated casino section being available for those who rely on mobile devices. Depositing funds here, will also result in a bonus of 10% and this is not a one-time offer but a recurring promotion. To better understand what kind of proposition the online casino makes to its customers, it is worth mentioning that players can collect up to €100 if they invest €1000 or above. This promotion is aimed exclusively at mobile device users and there is a bonus code that they need to enter at the moment of making the deposit. It goes by the name of mobile10 and it will activate the welcome bonus.
Pros and cons for choosing the top bonus
While there are wagering requirements that players need to meet, the bonus will be awarded immediately after the deposit is made. This means that players can use the combined amount of the bonus and deposit to play their favorite games, therefore maximize the potential returns on investment. A minimum deposit of €10 is essential for qualifying and regardless of the size of the first investment, players will still have seven days to meet the wagering requirements. The difference consists in the fact that those who apply for a top bonus of €100, will need to double their efforts to meet the deadlines. By comparison, those who collect a smaller amount will find it easy to comply with the regulations and one week will be more than sufficient. The real money balance is used prior to bonus amounts when playing online casino games and the amounts are automatically converted in currency equivalent, for those who don't wager in Euros.
It's not worth the risk
Titan Bet has a zero-tolerance policy towards those who abuse promotions and this is hardly an exception. Opening multiple accounts, trying to cash out funds before fully meeting the wagering requirements or using the bonus on other games, will result in the forfeit of the bonus and associated winnings.
Other Mobile