Get a €10 mobile bet refund!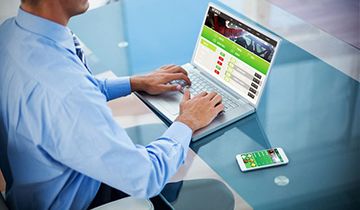 Those who have been in this line of work for long enough know all too well that there is no such thing as a safe bet. Regardless of how certain you are of the outcome of a fixture, it is always better to make sure that you can survive the odds beating you, before you try to beat the odds. Nevertheless, Betclic challenges this assumption and makes it possible for its new customers to place a truly risk-free wager.
When things sound too good to be true, they usually are, but in this case this is exactly what you get and the only requirement is to bet at Betclic using a mobile device. Players must deposit at least €5 using a smart phone or tablet to qualify for the reimbursement, which is limited to €10 per customer. All those who reside in United Kingdom qualify for the bonus and the promotion started on January 11 and will conclude at the end of the year. In a nutshell, players have 12 months at their disposal to place a risk-free wager.
Both iOS and Android devices can participate
Only those who have a real money account with the online gambling operator qualify for the reimbursement and they need to accept the terms and conditions. Participating in this promotion requires a functional mobile device, running on android or iOS operating systems. It goes without saying that you also need to have an Internet connection, but except for these minimum requirements players don't have to worry about anything else.
Making the qualifying wager of at least €5 will allow them to enter in the race for the reimbursement, but the maximum amount can't exceed €10. Players also wager on odds of at least 1.50 and they are not allowed to add several events on the same betting split. While accumulators are off the table, players have an entire week to choose what games are worth their trust, because this is how long they are given.
There are two possible outcomes and it goes without saying that players will always hope to strike gold from the very beginning and win with the initial wager. If this happens, then it is all fun and games and players will decide what to do next with the money resulting from this successful bet. On the flipside, if the wager falls flat and you end up losing money, you will still have a decent chance at getting yourself out of the hole. You will be reimbursed with a free bet that can be used on any sports event.
Other Mobile