Mobile Betting $50 Free Play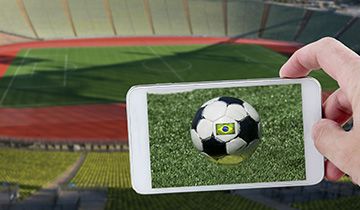 If convenience alone is not a reason strong enough to explore the mobile section of SportsBetting.ag, then the Mobile Betting $50 Free Play should do the trick. The bookmaker has made it possible for all players to enjoy the games on tablets and smartphones, including the live betting markets. It has never been easier to place the wager and cash in on the best odds, without even turning the computer on, so the $50 bonus is just the icing on the cake.
This is a one-time offer that only applies to new customers who place their first ever wager on a mobile device. The software runs smoothly on tablets and smartphones alike, regardless of the operating system, so anyone can participate. The proposition that the bookmaker offers is straightforward, with players being reimbursed any losing wagers up to $50. Assuming they are successful at their first attempt and manage to convert the wager into profit, they get to keep whatever they make with no strings attached.
What happens if you lose?
On the other hand, if they are unlucky and the outcome differs from what they expected, they will have the money fully reimbursed up to the aforesaid limit. It is not possible to place several wagers, even if you split the initial bet, so make sure that you direct all $50 on the same market. It goes without saying that players need to have a real money account and use the first deposit to place the wager, with the free play being triggered by this losing bet.
Time is not of the essence, so if you can't make up your mind about what to bet on, take your time and wait for the perfect opportunity. On the other hand it is important to inform the guys at the customer support about the match you chose to wager on, if you lost the bet. Members have a total of 24 hours to meet the deadline, with the free play being awarded within the next 48 hours.
$50 is the upper limit
Those who invest and wager more than $50, will still receive the same maximum bonus, with the rollover requirement being of six times. Those who have additional free plays in their account, will need to redeem them first, before using the $50 free bet. This needs to be played through six times before any withdrawals are possible and all markets are available, except for horse racing, live betting and futures.
Other Mobile