Mobile casino deposit bonus of €60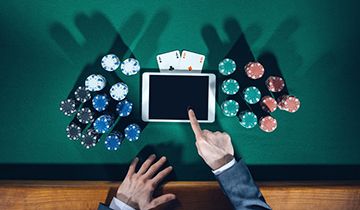 Online casinos are now widespread and technology made giant leaps forward, making it possible for players to enjoy their favorite games from the comfort of their home. Laptop and desktop computers are routinely used for this purpose, but 188BET is ready to take things the next level and emphasizes mobile betting. Those who have a smart phone or tablet and plan on using it for betting purposes, will be eligible for a bonus of up to €60.
Their deposit will be doubled up to the aforementioned amount and the only requirement is to use the MOB60 promotional code at 188BET. It goes without saying that players will have to rely on their smartphones and tablets when placing wagers as this is the key requirement for awarding the bonus. The money is also subject to wagering requirements and those who attempt to cash out the funds prior to meeting these demands, will have the bonus subtracted from their balance.
A small price to pay
The online gambling group doesn't take cheating lightly in any of its forms and will go to great lengths to enforce the rules. This includes requests to provide identification information and players must provide the requested documents, otherwise they will be excluded. Those who open several accounts for the sole purpose of cashing in on multiple bonuses, will be also banned and the consequences can go far beyond this promotion.
Those who have wagered on sports here before, can still apply for this bonus as long as this is the first time they use mobile devices. The idea is to provide recreational players with the means to make the transition from one type of gambling to the other. The money is only the incentive for exploring mobile gambling and those who abide with the terms and conditions will enjoy all the benefits of this campaign.
Patience is a virtue
Players need to arm themselves with patience, because the bonus is awarded only after the deposits are approved and all necessary verifications are done. This shouldn't take too long, but it is better to be prepared, as the online casino reserves the right to postpone the awarding of bonuses. Furthermore, they can make amendments or even terminate this promotion without prior notice and can also change the underlying rules of this campaign. Existing customers must also agree with the new terms, if they plan on keeping the bonuses and the winnings they generate.
Other Mobile