100k Depositors Freeroll Tournament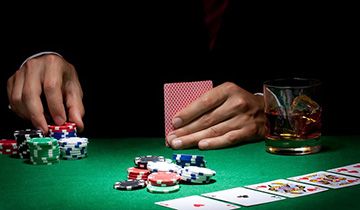 Poker players know that there is no better way of starting on the right foot than by cashing in on welcome bonuses and freebies. Paddy Power offers all that, but this month the poker room is ready to raise the antes and has unveiled the 100k Depositors Freeroll. The name is self-explanatory, with new members being invited to participate in a major competition that will conclude at the end of the year.
New Paddy Power members who are willing to commit €10 out-of-pocket and make a deposit, will be eligible for this campaign. All it takes is to accumulate 10 loyalty points playing poker or by staking $50 on online casino games within one week. The free rolls are scheduled for Sundays, so there is no better time to embark on this epic quest than Mondays, with seven days at your disposal to collect the points.
A head-start for amateur poker players
The first free roll took place on November 2 and €20,000 in cash was split among the most successful players, with the same amount divided among those who participate in one week later. Two opportunities have been missed but there is plenty from where that came from and poker players should waste no precious seconds.
Under normal circumstances, major promotions conclude at the end of the month, but100K Depositor Freerolls is the exception to the rule. Given the success of this campaign so far, Paddy Power has the pleasure to announce its members that the promotion will continue deep in December. November 100K Depositor Freerolls will conclude on the 30th and by that time a total of €100,000 would be in play at poker tables, split among some lucky winners.
Wrap up the year with big profits
Action continues in December and since there are only four weekends, the poker room found it worthwhile to bump the amount. The €100,000 will be divided into four chunks of €24k each, with the first freeroll being scheduled for December 4 while the latter will take place on December 26. There is plenty of money to go around and the winners will receive the best Christmas present ever.
The poker room tried to keep the terms and conditions straightforward, so there are no strings attached to this promotion. The entry tokens collected over the course of one week can be used for the relevant tournament and they can't be transferred or converted into real currency. The maximum number of players that can participate in the free roll is capped at 5000.
Other Poker