A $1,000 Poker Welcome Bonus awaits you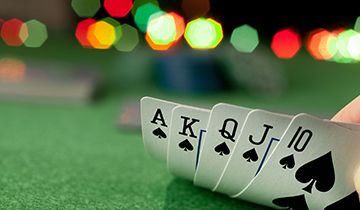 Online poker is a highly competitive arena, will need a great deal of skill, plenty of experience and obviously luck to emerge victorious. Intertops has such a poker room that brings together some of the best players, but also beginners who hope to make a name for themselves. The latter will have a hard time surviving in the sharks infested waters and that's why the online gambling operator is ready to land them a helping hand.
It does so in the form of a welcome bonus and what's most important to mention is the staggering amount that new players are eligible for. They will have to deposit at least $500 to cash in on the maximum paycheck of $1000, representing the first investment being matched by 200%. It is a lot of money, especially for those who are playing poker over the Internet for the first time and don't like the idea of spending too much time at low limits.
Unlock your poker bonus one installment at a time
It is quite easy to become the proud recipient of the welcome bonus, because a single real money deposit using the 1000ITP promotional code will make you eligible for the prize. Instead of releasing the bonus in a single lump payment, the online poker room chose to award the money in increments of $5 each. It can take a while to cash out the entire amount, because players will receive an installment for every 83.33 frequently player points collected.
Basically, a player will have to collect tens of thousands of points to cash out the entire bonus, so highrollers and those who play at higher limits have a better chance at succeeding. On the other hand, the minimum deposit demanded is of only $20 and those who don't have high expectations will not struggle to clear the bonus. Assuming they receive less than $100 in bonus funds, all they need is to complete the 20 steps and the entire amount will be credited to their accounts.
It's all neatly listed in your personal account
Players who have second thoughts about this promotion should as the customer support for assistance, then monitor the progress of the bonus in the personal account section. All the points accumulated as a result of playing for real money will be visibly displayed here, so there is no risk of trying to cash out before clearing the entire bonus. It is possible to apply for other bonuses, but if you have several of them pending, they will be queued and all the wagering requirements will need to be met.
Other Poker