A generous poker sign up bonus awaits you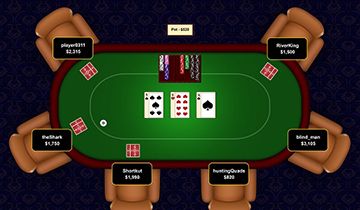 Poker games are probably the most competitive of all gambling opportunities offered by online casinos and Dhoze has a dedicated poker room. This is where customers who usually bet on sports and play online casino games can put their skill and luck to the test against their peers. The fact that many of the poker players are actually people who wager on sports and have a different type of entertainment instead of grinding at the tables is an advantage for those who try to avoid professionals.
The welcome package is simply irresistible and newcomers will have to choose one of the three welcome bonuses which can go as high up as €1000. The first deposit will be matched by 200% and players need to activate this bonus before making the initial deposit. The rules couldn't be easier, because the minimum amount is set at €50 and this will trigger a bonus of €100, while the highrollers to receive a cool €1000 the moment they commit €500.
Exclusive package for first depositors
It goes without saying that there is an indissoluble link between the money ventured and the return on investment, which makes perfect sense given the circumstances. The Dhoze bonus is not released in one lump payment, instead it will be awarded incrementally to all those players who have accumulated the necessary poker points. The good news is that earning points is extremely easy and virtually any real money actions will trigger the release of such points at both cash games and tournaments tables.
Only first depositors are entitled to the welcome bonus and the bonus will always represent two times the amount of the first transfer. This is a one-time offer, so if you don't have enough money right away, but don't want to miss out on the maximum amount, it might be better to wait a bit longer. It is not possible to apply for several bonuses and the same computer or IP can be used a single time, with those trying to open multiple accounts being penalized.
A fully automated process
There is no need to get in touch with the customer support or perform another action after making the qualifying deposit, because the bonus is automatically credited. Those who are wondering about the rate at which the bonus is released, should know that for every €5 they make in player points, will have one euro released from the bonus pool and this goes on and on until the entire amount has been cleared.
Other Poker