Accept a free token of appreciation worth $5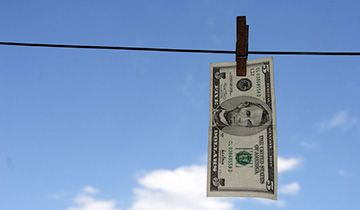 Having the first deposit matched by up to 100% is common practice in the world of online casinos, as the operators compete for customers. These bonuses have a two-pronged effect, because on one hand players get to experience the thrills of competing over the Internet, on the other the casino has them depositing money. Sports Interaction runs such a program for all those willing to wager on sports, play casino games or poker but also offers a token of appreciation to new customers.
$5 is offered with no strings attached to those who have never played poker over the Internet and are curious about how the games unfold. It is essential to open a new account or at least make the first deposit in the poker section, to qualify for this bonus. Interesting enough, the money is awarded immediately after the new member sets up the account and is not triggered by a deposit.
A small bonus is better than no-bonus
$5 is not a lot of money, but the fact that the amount is awarded for free and can be used at beginners tables means a great deal for new members. Not only they have the chance to play for real cash without risking their own, but new customers will also compete against equally inexperienced peers. Many of them and up losing their money simply because they are pit against veteran players who have been around for long enough to know the ins and outs of the game.
Nothing prevents players from shifting to different tables, if they feel comfortable playing in such an environment and don't mind steep competition. There are so many opportunities out there, that the decision rests exclusively with the new customers and they simply can't go wrong. There are also plenty of tournaments dedicated to them, starting with those that have low buy-ins.
Use the freebies to join tournaments
When participating in these competitions, players will discover with satisfaction that the $5 Sportsbook reward is more than enough to pay for the entrance fee. The prices are comparable with the ones awarded by regular tournaments and the only shortcoming is that players compete against more opponents. They also need to get in touch with the customer support to collect the free money, and then meet the four times rollover requirement in the sports book section. The standard terms and conditions also apply, so those who accept the bonus need to respect these rules as well.
Other Poker