Be a part of the Freeroll Festival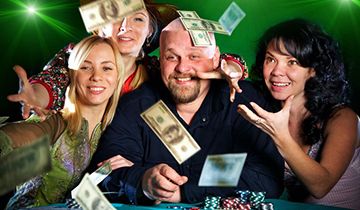 Online casino fans are overly enthusiastic about the prospect of being rewarded some Betsafe free spins for their actions. What makes them special is that they risk nothing and whatever profits they make as a result of using them, will be credited to their account. Freerolls work in exactly the same manner with the only difference being that these tournaments are aimed exclusively at those who play poker over the Internet.
Betsafe poker is big on tournaments dedicated to new customers and it was only natural for freerolls to be added on the list. By far the most tempting event scheduled every week is the €3000 Freeroll which starts on Sunday evening and is open to all new members. There are qualifiers that take place on a daily basis and each of them has a guaranteed prize pool ranging from €50-€200. If you thought that things couldn't possibly get better than this, know that the poker room adds an additional amount to the prize pool.
A 5-digit bonus up for grabs
At a closer look, it will be obvious that every week players will be competing for a total amount of €30,000, split among seven distinct tournaments. In order to be allowed to enter these tournaments, players are supposed to play 25 raked hands within 24 hours. The Sunday event is the highlight of the week and that's why it is subject to additional requirements, with players being supposed to play 100 raked hands in the seven days preceding the competition.
These terms and conditions are actually reasonable, because anyone can meet the quota by simply playing less than an hour at a single cash game. Those who are big fans of multi-tabling will have an even easier time, with just a few minutes being enough to become eligible for the freerolls. It makes no difference whatsoever if the raked contribution consists of a few cents or two dollars, so both highrollers and those who play at low limits have the same chances.
It's never too late to join the action
Those who happen to miss the start of the free tournaments need not worry because they will be kept at the tables for a full blind level. On the other hand, those who don't return in time for the second level will be removed from the competition without any notifications. The profits made as a result of participating in freerolls are not subject to any wagering requirements and can be cashed out immediately.
Other Poker