New poker bonus for all 1bet2bet players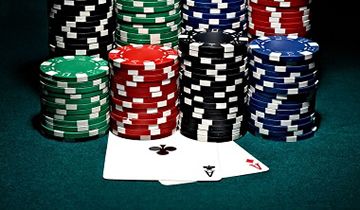 1Bet2Bet has a booming poker section and it hopes to convince customers that it is worth opening an account here and competing against their peers. Those who find this invitation alluring and are willing to deposit an amount ranging between $20-$500 will be entitled for a poker welcome bonus.
The amount depends exclusively on the size of the first deposit and the money is released in increments after players accumulate the necessary trust points.
The minimum number of points is 500 while those who target the maximum bonus of $500, will need to accumulate a total of 12500 points.
The good news is that if you play at higher limits you will have an easy time earning the points, so at the end of the day both grinders and highrollers will collect the bonus at roughly the same time. Once they meet the wagering requirements that are supposed to send an email to customer support and wait for the bonus to arrive.
Collect comp point to redeem the bonus
Players are expected to accumulate the necessary number of points in less than 60 days, but those who fail will have a second chance. Basically, they will receive an additional 30 days to succeed and the shortcoming consists in the fact that the total bonus will be reduced by 50% of the initial deposit. In order to keep track of their success and monitor progress, players can check out the personal account section, where the relevant information is clearly displayed.
Whenever players accumulate 20 points, they will have one bonus dollar redeemed so it is easy to set milestones and plan your poker campaign. Transferring funds to the casino section or using the money to bet on sports is not allowed before all the wagering requirements have been met.
Other Poker