Cash in on a generous Poker welcome package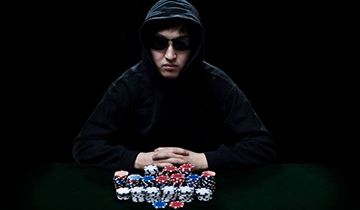 Most online casino operators who are offering sports betting packages to their players are also running a successful poker room. Ladbrokes can be included into this category and the bookmaker goes to great lengths to make sure that its poker players enjoy the best conditions. One of the things that both amateur and professionals appreciate when opening a real money account over the Internet is the poker welcome package and the one offered here is quite generous.
All those who make an initial deposit will have it matched by 200% up to a maximum of €1200 or currency equivalent. This is the standard offer that applies to all real money players but it only represents the tip of the iceberg because more promotions are in store. Players won't receive the entire bonus right away, but instead will have the money awarded to them in increments of one euro in cash for every 100 points they generate, up to a maximum of €50 per week.
A welcomed exception to the rules
Under normal circumstances, players can't participate in several promotions at the same time, but there are a couple of notable exceptions. For example, those who collect the Ladbrokes welcome bonus can also participate in the €2000 beginners race, which is in fact a competition aimed exclusively at newcomers. The advantage of playing in this tournament is that you won't compete against seasoned poker players, which should give you a better chance at winning a prize.
There is also a €2000 new depositor Freeroll which has the upside of being free to play and anyone can participate regardless of how little money he or she deposited. There is a total of €8000 up for grabs and 4 free tokens awarded to new players, so even if you don't win at first, you will have another chance to do it. The weekly €1250 Depositors Freeroll is a one-time only opportunity for new members, but all clients enjoy unrestricted access to a complete set of poker tools for free.
Leveling the playing field
By being granted access to all these useful instruments, beginners are expected to have a fighting chance against more experienced counterparts. Reload bonuses are occasionally made available to all those who have a real money account and they are announced on the official website. Players who already have a pending bonus, will need to clear it before applying for a new one, otherwise the bonuses will be queued.
Other Poker