Claim a 250% poker Welcome bonus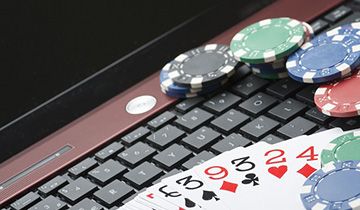 There are plenty of ways to be a winner when you gamble over the Internet and sports betting represents just one of the solutions offered by Winner. These guys also have a fully fledged poker section and those who are yet to open a real money account here, will benefit from a welcome package. The generous offer consists of the first deposit being matched by 250% up to €1500, so players need to commit only €600 to cash in on the maximum paycheck.
This is a one-time opportunity as only the first deposit will be matched and those who already played here for real money are unfortunately excluded from this campaign. On the bright side, it is possible to make a successful transition from the sports betting area or casino section and still cash in on this bonus. Players don't receive the money up front or in a lump payment, as they are supposed to collect loyalty points and the money is released incrementally.
$5 for every 473 points earned
Depending on their currency of choice, the points awarded will differ slightly but it is in complete accord with the rake charged by the poker room. For example, for every euro wagered, players will collect 16.875 points, while a round number of 20 points is collected by those who bet one unit of British Sterling pounds. This means that players need to reach at least the flop and play qualifying hands to collect loyalty points, otherwise they only get to keep the blinds they win.
The bonuses will be released at a ratio of €5 for 473 points earned and it is not possible to redeem a lower amount for fewer points. Basically, players need to arm themselves with patience and enjoy the game, because the accumulation of loyalty points is the fortunate byproduct of this activity. As players compete for real money at cash game tables or tournaments, they will witness with satisfaction how their bankroll is also increased incrementally, as the bonus funds are released.
Don't think about the time
While they can take their time and enjoy the games, players should also be aware of the fact that they had exactly 3 months so redeem the entire bonus. Failing to accumulate the necessary points by this time, will only lead to the forfeit of the bonus and the associated winnings. This promotion has been around for a while and it is here to stay, yet the poker room reserves the right to terminate this campaign at any time.
Other Poker