Claim up to $2500 as a poker welcome bonus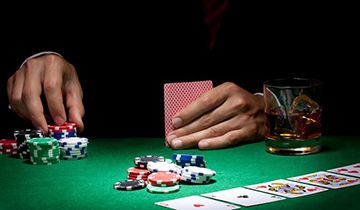 Redbet has slowly but steadily diversified its online offer and they can brag about running an equally lucrative online casino section and the poker room. The latter was recently introduced but it already has plenty of customers, with many of them migrating from the sports betting and online casino areas. The unified wallet makes it easy to transfer funds from one section to the other, but those who make a brand-new deposit will also be eligible for a generous bonus.
The minimum deposit that qualifies them for this campaign consists of $20 and players have good reasons to go for the maximum amount of $2500. It is entirely up to the players to commit more or less resources, but it makes perfect sense not to be cheap and take slightly more chances. The money will be awarded in increments as players accumulate the necessary number of points, with those opting in for the bigger Redbet bonus, being supposed to collect significantly more points.
Two months to wrap it up
On the bright side, the time requirements are the same and players will have a total of 60 days to redeem the bonuses they are entitled for. There are also promotional codes to the used when making the qualifying deposit and they depend on how much money the players are willing to invest. These sorts of bonuses are restricted to the first deposit, so it makes perfect sense to wait a bit longer and make one big investment, instead of several small deposits.
Those who already have an account with Redbet and have played on real currency in the poker area, are unfortunately excluded from this promotion and can't participate. While there are several bonus codes to be redeemed, players need to choose one or the other because they are only eligible for one package. Furthermore, prospective customers need to make sure that they use a unique IP, email address and computer, because otherwise they risk to be disqualified from this campaign. The online gambling operator has a zero-tolerance policy towards those who try to abuse the terms and conditions of promotions, in an attempt of collecting bigger bonuses.
Other Poker