Complete poker welcome package from 24hBet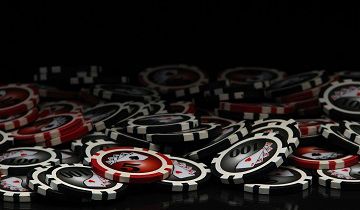 24hbet found it worthwhile to expand its collection of games and poker was the obvious direction to follow after conquering the online casino niche. Playing poker over the Internet was regarded as the next big thing and these forecasts proved correct, so those who open account can expect to spend some quality time online. The package offered by the online poker room consists of the first deposit being doubled up to a maximum of €1000 representing the investment being matched by 100%.
It is customary for poker rooms to release the bonus incrementally and this is also the case, as the money is awarded in 10 equal parts. Since the first deposit is doubled, players can hope to start with $2000 right from the beginning, which should allow them to play any games they like. It is possible to participate in tournaments and play cash games at the same time, with all real money games resulting in rake, which in turn lead to the accumulation of loyalty points.
Get your bonus 10% at a time
As soon as players earn the necessary amount, 10% of the bonus will be released and this is how things will unfold until the entire amount is credited to their accounts. Meanwhile, all new customers can participate in the free rolls aimed exclusively at new players and each of them has a guaranteed prize pool of €500. These tournaments don't have buy-ins and they are scheduled one per week, with new poker players being allowed to participate in six in a row.
They start at 7:30 PM each Wednesday, which is a convenient hour and explains the popularity of these competitions that attract hundreds of customers. There is also a tournament with a guaranteed prize pool of €500 and a tiny buy-in of only €1.10 that starts immediately after the freerolls conclude. There is no better way of making the transition from virtual currency to real money than by participating in these events which have a reasonable buy in.
Stay afloat with a 30% rake back
Another reason for why poker players are going to enjoy the time spent with 24hbet is that they are eligible for a 30% rake back. This is one of the best deals that grinders can hope for, because almost a third of the money they pay at cash games and tournaments will be refunded. In the long run, there are many marginal winning poker players who make money simply because they benefit from such terms and this is one of the poker rooms that have a generous rake back arrangement.
Other Poker