€2000 as a poker first deposit bonus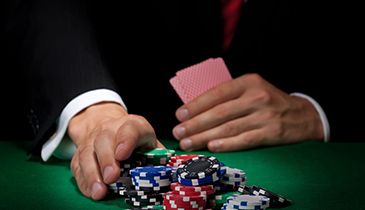 A friendly environment for novices
Beginners have their special tables where they can play against their peers, instead of jumping headfirst into the shark infested waters. They will have plenty of time and hopefully money to make a swift transition to those cash games, sit and goes and tournaments where regulars and grinders abound. Meanwhile, they will have fun and stay competitive at lower stakes tables with a massive bankroll that can go as high as €2000.
There are special EJ tables where players compete not only for the money brought to the table by their opponents, but also for progressive jackpots. The bad beat jackpot is the kind of consolation prize that can bring a smile on your face, regardless of how shocking the recent defeat might have been. This promotion is only available in 2014 and even though it might be extended into the next year, there is no point to waste precious time.
Get a fifth of the rake back
In order to collect the welcome bonus, you need to be a real money deposit and invest at least €20, although it makes perfect sense to go for the maximum amount. Players can't get more than €1000 as a result of crediting their account for the first time and the bonus will be released in increments. The rate is of 20% the rake generated, with the deadline being set for 90 days after the bonus is awarded.
Sports betting is the biggest thing as LSbet and with plenty of markets to choose from, new members will feel right at home here. The fact that the bookmaker has so many promotions to offer and reimburses the losing stakes on a multitude of games and leagues, further enhances the fun factor. Nowadays, when people gamble over the Internet, they are more likely to make the transition from one type of gambling to the other and online casino games alongside poker are a constant attraction.
There is no point in trying to resist temptation, because LSbet provides you with a great reason to give in and start playing poker. The first deposit will be matched by 100% and the beauty of this welcome package is that players can collect as much as €1000. This is a lot of money to start with and even though it requires an equally impressive commitment, the prospect of having €2000 from the very beginning is encouraging.
Other Poker