€25 to €1000 welcome poker deal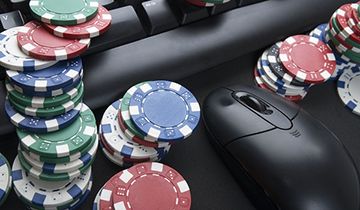 Online poker is a highly competitive game and many of those who jump on the bandwagon end up with their bankrolls shattered and thoroughly disappointed. Betsafe helps its new members overcome adversity and presents them with a unique poker welcome deal, that has the purpose of improving their chances. All the players need to do is to download the poker software and then create an account, using an alias and from that point onward they will enjoy the complete package.
New members can choose the welcome bonus, which starts at €25 and goes all the way up to €1000. At the first glance this looks like a no-brainer, because the decision is always to aim for the maximum paycheck but there are some things to consider. The money is released incrementally as players earn loyalty points, so those who don't have a lot of money or hesitate to sit down at nosebleed limits, would be wise to choose a reasonable bonus.
Make Wednesdays the highlight of the week
On the bright side, both those who play exclusively cash games and players who combine sit and goes and tournaments will accumulate points just as easily. Participating players will be able to check their progress in the account section and if they realize that time is of the essence they can double their efforts to accumulate more points before the deadline. There are two distinct new player tournaments that members can choose from and regardless of their decision they can participate in these events up to six times for each of them.
Both of them are scheduled for Wednesday night, with one starting at 7:30 PM and the other beginning two and a half hours later. The vast majority of players struggle with their starting bankroll, but with Betsafe running this generous promotion there are many who have a better chance at staying profitable on the long run. Those who stick around long enough, will also benefit from the VIP Black Gold rewards which is a celebrated loyalty program that allows players to exchange points for cash.
Enjoy the VIP benefits
The earn loyalty points in a similar manner as if they were accumulating points for clearing the welcome bonus, but the cashout depends on the limit allowed by their VIP level. It pays off to claw your way all the way to the top, as those who make it to the upper limits will convert these points at a better ratio.
Other Poker