Enjoy a poker 200% first deposit bonus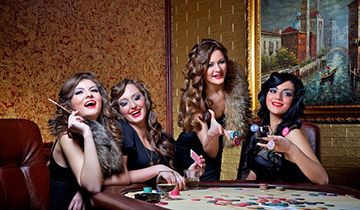 At least in theory, a successful poker player can start with a handful of dollars and gradually make the transition from one limit to the other, winning millions overall. Some prominent poker professionals have made such experiments and only a fraction of them prevailed, so these are the exceptions rather than the rule. What usually happens is that those who start with a sizable bankroll have a better chance at staying profitable and won't have to lose a lot of time at low limits.
On the flip side, very few of new poker players can afford to invest a lot of money right away and they will need a little help from the poker room. BetUSA is willing to provide this sort of assistance and it does so by matching the first deposit by 200% as a sign of good will. The 200% first deposit bonus is triggered by the use of the FIRST200PK promotional code at the exact time when players credit their online account with real money.
Installments vs Lump payments
This is a one-time offer and it is aimed exclusively at new players, with those who open multiple accounts being not eligible for several bonuses. Claiming the first deposit bonus is extremely easy as players only need to download and install the poker client and then log in using the username and password of choice. It is of critical importance to use the promotional code when making the deposit, because otherwise no bonuses will be issued and they can't be retriggered later on.
Back in the day, poker rooms used to offer the welcome bonuses right away, but things have changed and now they are released in increments. This is also the case here, with players being invited to compete on real money and accumulate VIP points which can be redeemed into cash. When it comes to the first deposit bonus, the money will be awarded at a rate of one dollar for every 150 VIP points, so those who hope to speed up the process need to get busy.
120 days to make it through
Immediately after players have cleared five dollars of the bonus cash, the amount will be removed from the pending bonus balance. Those who apply for the 200% first deposit bonus should know that they have a total of 120 days to clear the entire amount. It goes without saying that a bigger amount will take slightly longer to redeem, so don't set your expectations too high and focus on achievable goals.
Other Poker