Four poker welcome bonuses from Nordicbet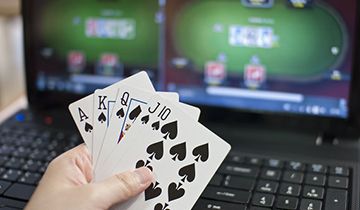 Competitive by nature and extremely difficult to beat in the long run, poker has plenty of fans online and NordicBet provides them with another incentive to stay active. Savvy players who spend a lot of time over the Internet playing against their peers, will rejoice hearing that they are eligible for a generous poker welcome bonus. All they need to do is to download the poker software or settle for the instant play version and choose their poker alias.
The next step is to activate the bonus in the account area and start playing their favorite games, which include cash tables and tournaments. Only those who are new to the poker room and make their first real money deposit here are eligible for the bonus which needs to be claimed in less than 30 days. There are a total of four different Nordicbet poker welcome bonuses, which grants players a great deal of freedom in choosing the one that better meets their expectations and ability to play.
Think twice, choose once
Having a funded account with the online gambling operator is essential and players also need to register their poker name before applying for the bonus. Once they decide for one bonus or the other, they can easily activate it with a single click, but it is also mandatory to enter the corresponding bonus code. The process is irreversible, so poker players would be wise to pay attention to what bonus they claim.
Clearing the bonus is not too difficult, as the money is awarded in increments, based on the number of loyalty points accumulated by the players. The ones who compete at nosebleed limits will have an easy time collecting the necessary amount, while those who play at low stakes will need to be more active and spend more time at the tables. This is why it is so important to choose the right bonus for you, so that the wagering requirements will never become an insurmountable obstacle.
Stay up to date with your bonus progress
Players are also advised to regularly check the account section to see how they are doing with the bonus and monitor their progress regularly. The fact that the bonus is released in fractions rather than a one-time payment, is also to the benefit of the players, who get to use the money at the tables.
Other Poker