Get up to 40% back with the Loyalty Program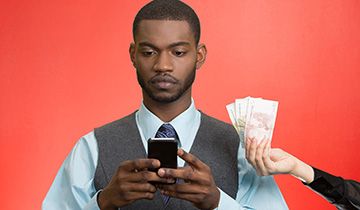 Loyalty is supposed to be lavishly rewarded and in the highly competitive industry of online gambling, casinos go to great lengths to keep customers happy. Whitebet is happy to announce that a brand-new loyalty program has been introduced and all those who participate are eligible for reimbursements. The cashback program can refund up to 40% of whatever players lose, with the best return on investment going to those who spend a lot of time and money wagering online.
The rate of the cashback from Whitebet depends on the current level of each player and the loyalty points accumulated over the course of the previous month. In total, there are five such monthly levels and whenever players enter a tournament or sit down at cash game tables, they accumulate points. An amount ranging from 0 to 499 player points will qualify you for a 10% cashback which is the correspondent for a rookie level.
The five loyalty levels
The next up the ladder is the casual player which is supposed to earn anything between 500 and 4099 points for a flat cashback of $900. Grinders are those who earn in between 1500 and 1499 points which would qualify them for a cashback of 13% of their net losses. Those who earn between 3500 and 5999 points are regarded as sharks and the money back will go up to 16.5% of whatever they lose.
To be considered a Pro player, you will need to accumulate in excess of 6000 points per month and this will make you eligible for 20% cash back. This is the plan calculated on a monthly basis, but there are three distinct levels for those who are truly passionate about online poker. An All-Star is a player who earns in between 6000 and 13332 loyalty points over the course of one year and in exchange for his loyalty, he will receive 30% cashback.
There are not many World Class Pro players out there, for the simple reason that joining the elite group will require players to accumulate more than 13333. Those who make it this far will have 35% of their losses refunded and those who earn more than 20,000 points per year will have a massive 40% cashback.
Other Poker