Goldbet offers a generous €250 poker bonus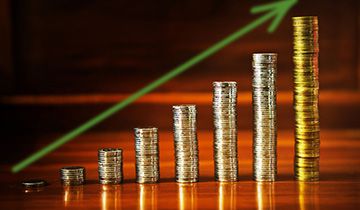 The poker environment is always changing and customers are more demanding than ever before, expecting operators to present them with a tempting welcome bonus. Goldbet knows exactly how to keep players happy while broadening the customer base and it runs a generous loyalty campaign. Well before players get to enjoy the advantages of participating in this program, they can consolidate their bankroll by cashing in the welcome bonus of €250.
Every new player who makes a qualifying deposit and uses the goldbet250 promotional code will be eligible for this bonus, which is activated moments after. Participating players will have three months to meet the wagering requirements and cash out the entire bonus, which will be released in increments. Each time players accumulate 106.38 FPPs they will receive chunks of €5, until the entire €250 bonus will be cleared. It is not permitted to cash out any of the winnings before claiming the entire bonus.
How to earn frequent player points faster
It is very important not to allow the deadline to pass, because once the 90 days have expired, the unredeemed bonuses will be removed from the real money account. Just as the name suggests, FPP is an acronym for frequent player points and they are accumulated whenever players perform real money actions that result in rake. Since this is the system that poker rooms rely on for staying afloat, virtually every single hand played in cash games and any buy in for tournaments generates rake.
That's why earning the necessary frequent player points shouldn't be that difficult and players will accumulate them without even trying too hard. Those who enjoy doing multi-tabling and poker players who spend a lot of time at the tables, will obviously earn the points at a fast pace. 1.25 FPP is credited whenever players pay one euro of rake in cash games and things are not much different if you prefer to play tournaments or sit and goes.
A shiny, golden chip to grab
Furthermore, when players accumulate 100 points, they will receive a golden chip, which can also be used to enter other tournaments. The system is straightforward and monitoring progress is extremely easy, as all the relevant facts are clearly displayed in the poker lobby. Players who want to know how far they've got with the wagering requirements and how many points they are yet to earn before claiming the entire bonus, should check out the section.
Other Poker