Each deposit matters Poker Reload Bonus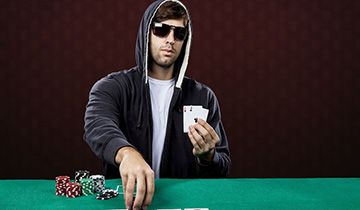 Poker players know that they usually have a single chance to win a big pot and the same goes for taking advantage of first deposit bonuses. There are many who choose to take their time and wait until they have enough money to make an investment that will be matched by a certain percentage. Sports Interaction has such a welcome bonus, but it also presents its players with a second chance, assuming the first attempt doesn't go according to the plan.
What usually happens is that many poker players end up losing the first deposit, as they are not familiar with the game and the competition. Luckily for them, the second deposit they make will also be matched by 50% and this will apply to all subsequent investments. This is a recurrent promotion and it has been around for a long while, so it is only fair to assume that it is here to stay. Furthermore, it is one of the few that can be used in conjunction with other campaigns, which are usually advertised on the website.
Another chance for unlucky first depositors
The purpose of the 50% reload bonus is to encourage players who have the bad luck of losing the first deposit, not to give up, but persevere. Seeing your bankroll going down the drain is never a pretty picture, yet the incentive of having half of the deposit matched by the poker room usually does the trick. The money is credited to the accounts of eligible players immediately after they make the deposit, so they can jump right back in the saddle and start all over again.
The difference between the amount awarded by the casino and the one invested by the players is that the former is credited in the form of bonus dollars. This means that you can't cash out this money and you will need to collect enough poker points to have the entire bonus amount released. The deposit itself is not subject to the same conditions and players decide what to do with the amount they venture.
How are comp points earned?
Poker points are accumulated whenever players sit down and cash game tables, or buy-in for sit and goes and tournaments. It goes without saying that those who play at higher limits will accumulate points at a faster pace, but even if you play at relatively low stakes you will eventually collect the necessary points.
Other Poker