Offset your loses with the Bad Beat Jackpot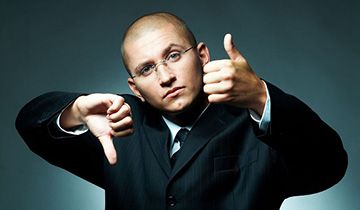 Losing is a part of the game and those who have been around for a long while, know that online casino games, sports and poker sometimes backfire. Even if you are a specialist and the person who undertakes a lot of research, there is always a risk of losing money due to bad luck. Poker players are more likely to suffer bad beats and there are so many stories revolving around such heartbreaking moments, that BetUSA decided to introduce the bad beat jackpot.
The name of this promotion says it all, because players are going to collect a significant prize exactly when they suffer a major upset. Instead of losing a significant pot with a monster hand, they will end up winning the largest amount ever, so a moment of sadness will turn into a festive occasion. The fact that the online poker room will not charge any rake from this additional price represents only the icing on the cake, because this is a staggering amount.
Turn any defeat into a victory
The thing about bad beat jackpots is that they are traditionally extremely difficult to hit and players need to lose money with monster hands. Nobody says that winning the ultimate prize in poker is going to be easy here either, but the fact that you can lose with any four of a kind hand is actually good news. It doesn't happen too often, but when it does, it is the kind of hand that will linger in the memory of players for their entire lifetime and it is preferable for it to be a pleasant memory.
BetUSA doesn't limit its players to a narrow range of tables and regardless of what type of games they prefer, they will be eligible for the Bad Beat Jackpot prize. It goes without saying that only those who play on real currency qualify for the payouts, but virtually any cash game table is a potential gold mine.
Special rules to factor in
Not only those who end up losing with a monster hand receive a slice of the jackpot, but also the winner and the other players who are in the hand. The wagering requirements are straightforward, with all real money Texas hold'em tables except for the heads up qualifying and the eligible hands are at least four of a kind. It is also important for at least two players to be active and the hand must be decided at showdown
Other Poker