Play in the 10k Freeroll with $10 deposit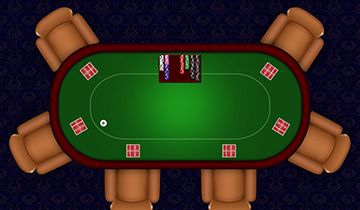 Stan James runs a lucrative poker room and this month, new customers will benefit from special terms and a couple of bonuses if they open a real money account. In addition to having their first deposit matched by a generous percentage they will be allowed to participate in several tournaments dedicated exclusively to them. By far the most exciting event scheduled for this month goes by the name of €10,000 Depositors Freeroll and it is scheduled to take place on February 26.
Just as the name suggests, this competition is open only to those who haven't played here before and are ready to make their first deposit. All they need to commit is $10 or currency equivalent and they will be automatically enrolled for this competition that has a generous guaranteed prize pool. Only those who open an account at StanJames before February 24 will be allowed to participate in this tournament, so those interested shouldn't wait until the very last minute.
How is the freeroll played?
This is a No Limit Hold'em poker tournament that is going to be played at an accelerated pace, with the blinds going up faster than they normally do. The fact that savvy players and professionals are not allowed to participate, means that newcomers will have a better chance at emerging victorious. They will be playing among themselves and with a bit of luck, anyone can make a deep run or even reach the final table in this freeroll.
The requirements for attending are minimal, with players being demanded to participate in at least 100 raked hands. By doing so, they will receive a starting stack of 3000 chips, otherwise they will still be allowed to play but will have to make the most of 2000 chips. The €10,000 depositor freerolls tournament will start at 7 PM GMT on February 26 and there is also a late registration of 30 minutes.
Do all players qualify?
Those who are interested in the blinds structure, should know that they go up every 10 minutes and this goes on indefinitely until the tournament concludes. Participation in all poker promotions is subject to standard terms and conditions, with only slight differences being made for this particular campaign. Players who open account this month, will have no problems in having the first deposit matched and also participate in the freeroll as these campaigns are not mutually exclusive.
Other Poker