Play in the €100,000 Freeroll Giveaway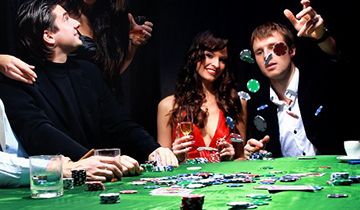 Guaranteed prize pools are what makes freerolls so attractive, because in the absence of real money these tournaments would lack any substance. Their very nature allows players to compete for free, because there is no buy-in and those who make a deep run can expect to collect paychecks. 188BET has a very popular poker section and the number of customers is constantly on the rise, with new players representing the vast majority of their members.
As the community is growing at a steady pace, new clients will enjoy the same advantages that existing members benefited from in the early stages of their career. To start with, they will gain unrestricted access to a special tournament that is a part of the Freeroll Giveaway. This tournament is absolutely for free and only new members can participate, with the guaranteed prize pool being set at €100,000, so there is plenty of money to go around.
Enjoy a beginner-friendly environment
For three straight months, players can put their luck and skill to the test against their counterparts, while resting assured that they won't have to play against sharks. This is one of the biggest concerns for fledgling casino players in general and poker players in particular. This series consists of several 188BET tournaments that take place on a daily basis and the prize pool for each of them ranges from a puny €50 to a generous amount of €3000.
The daily events have no requirements whatsoever, except for the main freeroll, which requires players to have at least one raked hands within the previous 24 hours. This is extremely easy to achieve, because you can play at any stakes and only participate in one hand that reaches the flop. It makes no difference how much money the online poker room will collect in the form of rake, because this simple action will make you eligible for the daily freeroll.
Play among your peers for real cash
New players will have their very own competition to focus on every Wednesday and what makes this event stand out from the crowd is the boosted prize pool of €500. There is more money to go around and those who make the final table will have their starting bankroll significantly consolidated. The highlight of the week is obviously the €3000 Sunday event, which requires players to have at least 100 raked hands played within the previous week.
Other Poker