Sit at the tables with a Poker Opening Bonus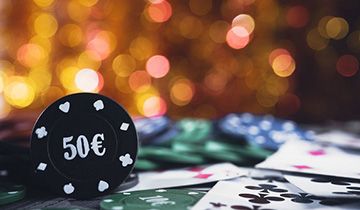 Online poker has gained a lot of traction and 10bet was one of the first bookmakers and online casinos to make it available to its members. The reason for why so many new players tag along has to do with the fact that they offer a juicy €1000 new player bonus. Basically, all players are eligible for having their deposit match by 200% up to the aforementioned threshold, so as long as they are willing to venture €500 they can start playing with €1500 on the same day.
Opening an account at 10Bet is easy and once the bonus is credited, players can choose between cash games, tournaments and dozens of sit'n goes. While this money should provide them with a better chance to win in the long run, new members will also be eligible for a €100 new depositor free road. They can participate in these competitions on the same week they made the eligible deposit, and play for a share of the €100 without investing a dime.
The bonus you need to fuel your ambitions
Once they are ready to move up the ladder, players can focus on the bigger events and there is no better opportunity to boost your bankroll than by participating in the €100,000 Big Sunday tournament. Paying the buy in out-of-pocket is one way of doing it, but new members will also receive 20 tournaments tokens that can be used to participate in daily freerolls. The most successful ones will claw their way to the top one step at a time until they will eventually make it to the final tournament.
This promotion has started on the first day of December and will conclude at the end of the year, so there are only two weeks left take advantage. All those who have a real money account can participate, except for those who reside in Spain or Italy, as these two countries have been excluded. In order to receive the tournament tokens, players need to deposit and transfer an amount to their poker account for the first time and they will be able to redeem the tokens the next day.
Tournament Tokens free to claim
The winners of these free roles will receive the €75 Tournament Token that is needed to participate in the €100,000 big Sunday event. Those who come painfully close but don't win, will receive a consolation prize which consists in one of the 25 €1 Tournament Tokens for entry to the Road To €100K.
Other Poker