Six welcome poker bonuses to choose from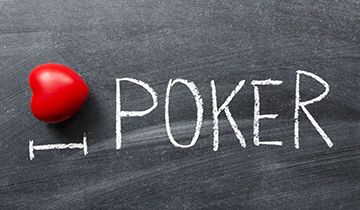 Contrary to popular belief and what poker rooms might want players to believe, online poker is a competitive arena where only the strongest survive. It is not easy to make a name for yourself over the Internet and once you jump headfirst into the sharks infested waters, the odds are stacked against you. Whitebet knows how difficult it can be for aspiring poker players to thrive and in order to help them stay afloat in the early stages of their careers, it offers a generous first deposit bonus.
In order to provide new customers with a genuine choice, the poker room has diversified its welcome package and offers six different bonuses. Players decide whether they will apply for a bonus of €20 or go for the maximum amount of €2000 and then choose the corresponding bonus code. It is as simple as that and each promotion has its advantages and shortcomings that are briefly explained below so that players can make an educated decision.
Bonuses for recreational players
It all begins with the Private Bonus which consists of $50 and is released incrementally as players accumulate 10 loyalty points which count for one dollar. New customers will have exactly 90 days to meet these wagering requirements and they only need to deposit $20 to be a part of this campaign. The corresponding bonus code goes by the name of PLAY50 and it should be used when funding the account.
Corporal Bonus is the next in line and it will add $100 to your bankroll, with the increment being slightly increased to $5 at a time. The deadline is the same and three months after players make the qualifying deposit, any pending bonuses and resulting profits will be forfeited. Once again players are expected to commit at least $20 out-of-pocket and use the PLAY100 promo code.
Those who are familiar with the military hierarchy will not be surprised to hear that the next package goes by the name of Sergeant Bonus. $400 is up for grabs for those who deposit $50 and above, with eight increments of $50 each being on the menu. The deadline is the same 90 days and PLAY400 is the bonus code associated to this welcome package.
Bigger bonuses for those who deposit more
The Captain Bonus is twice as generous and the increments are also twice as big, but the trick is that this particular bonus must be cleared within 30 days. The minimum deposit required is of $100 and PLAY800 is the bonus code to use when making this investment. The Lieutenant Bonus will appeal mostly to highrollers because it consists of $1200 but it also requires a deposit of only $100 and it can be cleared in 30 days. Use the PLAY1200 codes and start accumulating points to release the free money.
Last but definitely not least, the Major Bonus is by far the most generous one and those who deposit $200 or above are eligible for $2000. The entire sum is released in one lump payment of $2000 but the release rate is the same 10 player points per dollar. Time is of the essence, because the bonus will expire after 29 days and it would be quite a shame to miss out on such a generous welcome package.
Other Poker