Take a huge casino bonus in 3 steps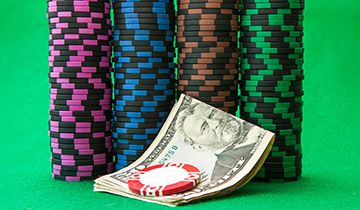 The online casino section and Betway is a great place to spend your evenings and afternoons, but only if you have enough money to enjoy the ultimate gaming experience. While the games are available in play money format, in the absence of a real stake, many members will eventually get bored and seek the adrenaline rush elsewhere. The welcome bonus package presents players with a chance of doubling their bankrolls from the start, without taking the risks that have a deterring effect on so many.
Under normal circumstances, players would have to save money until they have enough to make a one-time deposit and have it matched by a higher percentage. In this particular case, they are still eligible for a total of €1000 while having the option of making three consecutive deposits. Each of them will be matched by a different percentage and various limits are in place, but at the end of the day a four digit amount is awarded to those who go all the way with this process.
What's the first step?
The first welcome bonus will have the first deposit doubled up to a maximum of €500 or currency equivalent. Players have a total of seven days to fund their real money account after setting it up, while depositing a minimum of €20. Each player is permitted to apply for a single bonus, which is subject to standard wagering requirements and can't be cashed out before players go through with this.
Regardless of what happens with the first deposit, players will have another chance of getting some money for free, when the second welcome bonus comes into play. This time, the deposit will only be matched by 25% and players will have to commit as much as €1000 to receive the top payout. The other terms and conditions are the same as with the first investment, so by this time players will probably be very familiar with the routine.
Wrap it up with a final bonus
Last but definitely not least, the third welcome bonus consists of the deposit being matched by 50% and once again players should go for the top bonus of €1000. By investing this amount, they will receive half of it up front and they will have an additional one week to play it through. The least they can do is to deposit €20, which is the minimum acceptable sum for this promotion, but it would be quite a shame to miss out on so much money.
Other Poker