Up to 56% monthly valueback as Poker Rewards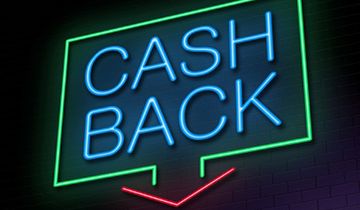 The beauty of playing poker over the Internet, is that you don't have to worry about the proverbial house edge and only need to outshine opponents. Even so, on the long run players lose a lot of money as a result of paying rake whenever they sit down at cash game tables or sign-up for tournaments. That's why NordicBet makes a tempting proposition for those who play a lot of poker by presenting them with the rare opportunity of enjoying a 56% monthly cashback.
These rewards cover a broad spectrum of products, including free bets, free cash and free casino spins, so the poker games can act as a springboard for other types of gambling. Members are encouraged to play cash games, tournaments and accumulate loyalty points, with these being eventually converted into cash prizes. The ratio depends on how high the players make it up the loyalty ladders and the detailed information about the VIP program is available on the website.
Poker Points mean cash at NordicBet
Whenever they play poker, Nordicbet members accumulate poker points and it makes no difference what type of game they prefer because each dollar spent will trigger 10 points. The reward program tiers change every month and they are calculated based on the number of poker points accumulated by players over the span. It is easy to see the number of points accumulated in the account section and by checking out these facts, players will also know what type of benefits they are eligible for.
Once they have accumulated enough points, they can easily claim the rewards by signing up for freerolls or collecting free spins and bets. Members are informed every month about their status through the poker rewards program newsletter and they can make the conversion between loyalty points and cash in the account section. This is where both the redeemable and non-cashable points can be found, with the latter being only useful for buying in to sit and goes and tournaments.
Spend your points and reap the benefits
One click of a button is enough to redeem the free points and players don't have to wait for a new month to convert points into cash. Stockpiling points is not a good idea though, because they have an expiration date and 180 days after being awarded, all the loyalty points will expire. Furthermore, some of the free bets, spins and other perks have a limited availability as the promotions change every month, so you might be missing out on great opportunities.
Other Poker