Choose one of the generous Slots bonuses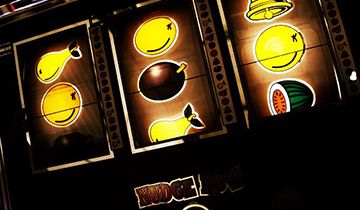 Slot machines represent the vast majority of titles in online casinos and if you have an account with Betphoenix you will find out that they fall in nicely into this pattern. The games themselves are easy to play and dazzle the eye, not to mention that some of them carry progressive jackpots. All in all, this genre is popular for good reasons and with the numerous bonuses and special promotions aimed exclusively at them, there are plenty of reasons to check them out.
This online casino doesn't restrict the freedom of movement to its members, so those who sign up can take advantage of the welcome package, reload bonuses and then focus on the slots promotions. There is no problem in having the first deposit matched by 500% up to $300 and then apply for one of the four distinct reload bonuses. These will have the investment matched by a percentage ranging from 150% to 300% and there are plenty of games that qualify for the wagering requirements, including slot machines.
Make each spin of the reels count
As long as players spin the combined amount of the deposit and replay 18 times or more, depending on each campaign, they can also apply for the special slots bonuses. One of them will have deposits matched by 350% up to a maximum of $250, as long as players use the SLT350 promotional code. The minimum bonus eligible is of $100 and players are restricted to slot machines, where they are supposed to meet the 20 times rollover requirements while cashing out no more than three times the investment.
Once players get the hang of how these promotions work, they are invited to turn the heat up a notch and redeem the SLT500 promotional code. It will have the deposit matched by 500% and the maximum limit has also been bounced to $500, while the lowest deposit exceeds $250. The wagering requirements are slightly larger at 28 times, but the three times maximum cash out is still in play.
Heaven on earth for High rollers
Last but definitely not least, highrollers and those who are willing to play for serious cash, should focus on the $501 – $1000: 600% BONUS! There is also a corresponding promotional code which goes by the name of SLT600 and just as the name indicates, the investment will be matched by 600%. Cashing in on the top bonus of $1000 is not that difficult, since players only need to commit $170 out-of-pocket, which is hardly a prohibitive amount.
Other Slots