Exclusive 5K Slots Giveaway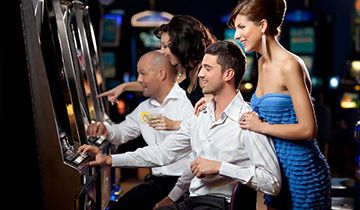 The online casino section of Paddy Power has grown dramatically over the last couple of years, with dozens of new Playtech games being introduced. Slot machines are by far the most numerous ones, with in excess of 50 different games and all of them qualify for the latest promotion. It goes by the name of Exclusive 5K Slots Giveaway and it will run for a full week, between November 6 and 12th.
Seven days could be enough for the most dedicated players to win a share of a guaranteed prize pool of €5000. There are just two steps to take, with those interested being supposed to opt in, deposit and wager a minimum amount of €50 on the exclusive slots during the promotional campaign. The names of the qualifying slots are available on the promotion's page, so a quick glance at the list will clarify matters and set players on the right track.
€5000 to be split among new members
All Paddy Power members are eligible for this promotion and new customers can also jump on the bandwagon and win a share of the €5000. The exclusive slots run on both desktop computers and mobile devices, including those powered by IOS and android operating systems. While there are dozens of slot machines eligible for the Exclusive 5K Slots Giveaway, players should focus on these titles, because the rest don't contribute towards the wagering requirements.
A player can collect a maximum amount of €250 but no less than €50, with the free bets being randomly awarded to Paddy Power eligible players. Anyone who meets the wagering requirements of €50 or crosses the threshold, will also receive an entry for a draw that awards free bets. The accounts of all winning players will be credited by 5 PM on November 13 and these free bets need to be redeemed before November 20 when they ultimately expire.
One account will have to do it
Participating players should abide to the terms and conditions of this promotion, by providing accurate information about themselves. They should also refrain from creating multiple accounts or trying to abuse the terms of this campaign in any ways. Such actions will lead to the termination of their accounts without notice and all the profits resulting from their previous activities will be forfeit. The bottom line is that Paddy Power members should keep it fair and stay in complete accord with the rules, because there is enough money to go around.
Other Slots