Get the reels spinning with the slots bonus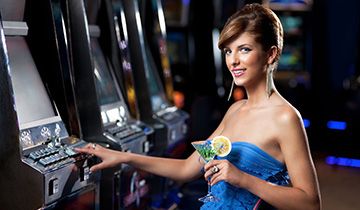 Slot machines can be tricky and even those that allow players to wager the minimum amount, can lead to bankruptcy if you struggle with a tiny budget. This is where the Bookmaker.eu Slots Bonus kicks in, providing new members with the rare chance of building a sizable bankroll from scratch. Regardless of how much you are willing to commit from the very beginning, the amount will be matched by 100% up to a total of $500.
In a nutshell, it is possible to start playing with a four digit amount and the bonus can be used on any slot machines, so no additional restrictions apply. Claiming the bonus has never been easier, as new members only need to set up a real money account and then get in touch with the customer support specialists. There are two methods at their disposal, with the email and live chat being just as effective for transmitting the promotional code: SLOTS500.
Let customer support help you out
Under normal circumstances, players are expected to introduce the bonus code prior to making the deposit, but in this case they need to do the exact opposite. Once an eligible deposit has been made, the corresponding codes needs to be submitted to the customer support to have the bonus credited within the next 24 hours. The promotion will only expire in 2018, so time is on your side, but there is no point in postponing such a generous bonus.
Live chat is the preferred method, but if you don't feel comfortable talking to a Bookmaker.eu customer support specialist via instant messages, just throw an email at cs@bookmaker.eu. There is no minimum deposit to worry about and the only limit is set upwards, as players can't receive in excess of $500. It goes without saying that attempting to abuse the promotion will lead to the forfeit of the bonus and the accounts found at fault will be terminated.
Three months should do the trick
Eligible players will have a full three months at their disposal to meet the 25 times wagering requirements. Before that, any withdrawals will lead to the seizure of the bonus as well as the profits made from spinning this promotional amount. This bonus acts as a free bet, so after the rollover requirements are met, only the resulting profits will be awarded, while the bonus itself will be removed from the user's account.
Other Slots