Members of the Slot Club get a rebate!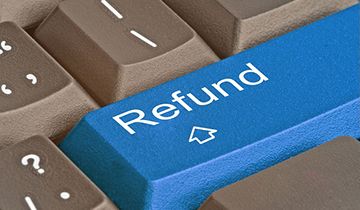 It is usually great to be a member of the club and the 138 Casino Slot Club makes no exception. You can get a nice rebate to boost your winnings when playing your favorite slot machine games, just by joining the club. All members get a helpful 0.8% rebate of up to £138 each month.
The first thing you need to do is sign up for the Slot Club. Before playing any casino games, contact the customer support team and let them know you wish to join. After answering a few basic questions about yourself as a player, you will become a member with full benefits. From now on, all eligible casino games bring you a 0.8% rebate and you can earn as much as £138 every month just by playing as a member. Like they say, the first rule of the Slot Club is to enjoy your favorite games with an additional advantage over the regular folks. You will know you have been accepted when you receive the confirmation mail.
Lucky number 7
The cash rebate is paid automatically to all members by the 7th of every month, for the playing activity of the previous month. To be able to withdraw the amount, you need to clear it only one time (x1) by playing any slot games available. If you wish to know your wagering progress, you can contact the 24/7 customer service and they will update you with the current status.
Qualifying games for the rebate include a huge selection of slot machines, with more than 90 popular casino games. You can play modern state of the art machines from Amaya like Magical Grove, Call of the Colosseum, The Great Casini or Samurai Princess and gorgeous MultiSlot games like Tropical Aquarium, Mayan Secret, Easter Egg Hunt and Fruity Fortune Plus. You can visit the dedicated promo page on the 138.com website for a complete list with all qualifying games.
Join the club, get the rebate
The rebate can be earned only when playing with your own free funds, as in no rebate is awarded for members who have active bonus funds in their balance. Also, any other bonuses or promotions cannot be combined with the rebate. This means you will not receive the 0.8% cashback while satisfying other wagering requirements, even if you are playing a casino game eligible for both promos. Still, members of the Slot Club can take advantage of all other rewards designed for regular players.
Other Slots