100% Accumulator Moneyback up to €100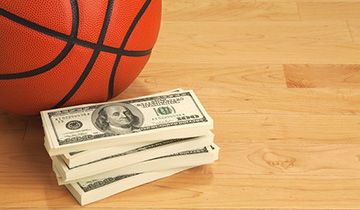 Nobody wagers on sports expecting to lose, despite the fact that the sheer excitement of wagering is reason enough to take on this activity. While the goal is to make as much money as possible, the distinct possibility of seeing your investment going down the drain is not to be dismissed as unlikely. Smart Live is ready to make a tempting proposition to those who take betting seriously and want to put themselves in the best possible situation for surviving downswings.
The %100 Accumulator Moneyback up to £100 / €100 / $100 is the kind of promotion from Smart Live Gaming that appeals to savvy punters, who now that lady luck is a moody mistress. The perspective of having losses refunded up to a massive €100 is appealing and this campaign applies to all accumulator bets that feature at least five selections. This is not too much to ask from punters, who frequently add several events on the same betting slip, in an attempt of boosting the odds.
The upside of straight parlay bets
Unlike other promotions which allow players unlimited freedom when choosing their games of choice, this campaign is focused on major European competitions. Among the leagues that qualify are English Premier League, Spanish La Liga, French League 1, German Bundesliga and Italian Serie A. The good news is that these are the most exciting championships in Europe and the ones that players are usually wagering on, even in the absence of any promotion.
The name of this campaign says it all, with the maximum reimbursement not to exceed €100 or currency equivalent and it applies only to straight accumulator bets. It is essential for the players to add at least five games on the betting slip, but it pays off to take some precautions and have six games or more. The reason for why adding an additional game is a smart idea has to do with the fact that void or postponed games don't qualify.
Why take unnecessary chances?
The odds for a match to be postponed are relatively low, but with the stakes being this high, punters need to stay ahead of the curve. It goes without saying that only real money wagers qualify for the refund and the free bets need to be used on any sports events excluding horse races. The promo cash is not returned, so those who are eligible for reimbursement need to find decently high odds to bet on, so that the return on investment will be significant.
Other Sports